Harmonious Integration into Your Workspace
Discover a storage solution like no other with Plannco Steel Products Pvt. Ltd.'s innovative Slotted Angle Pallet Racks. We are renowned as one of the forefront Upright Pallet Rack Slotted Angle Manufacturers and Suppliers in New Delhi (India). Proudly crafted in New Delhi, our racks are a testament to unmatched quality and engineering excellence, setting a new standard for storage efficiency.
Engineered from premium-grade steel, our Slotted Angle Pallet Racks are built to endure. Whether you're storing heavy-duty equipment or delicate goods, these racks provide unwavering support. What truly sets these apart is the customizability. Featuring adjustable shelves and modular components, you have the power to adapt the rack to your unique needs, ensuring it grows seamlessly with your business.
In today's fast-paced business landscape, optimizing storage space is paramount. Plannco Steel's Slotted Angle Pallet Racks are designed precisely for this purpose. The slotted angle construction allows for vertical storage, liberating valuable floor space. Additionally, the open shelving design ensures quick and easy access to your items. Say goodbye to wasted time searching through cluttered storage areas.
We recognize that every workspace has its distinct layout and demands. That's why our Slotted Angle Pallet Racks seamlessly integrate into any environment. These can be effortlessly configured to complement your existing setup, maximizing the available space to its full potential. Whether you operate a warehouse, retail outlet, or manufacturing facility, our racks are adaptable to suit your needs.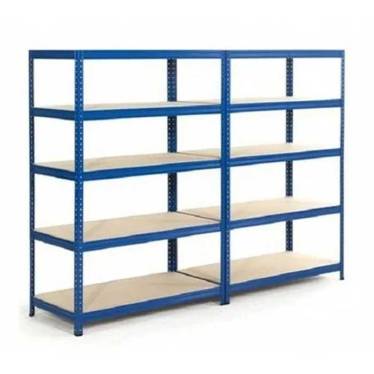 Copyright © 2023 Plannco Steel Product Pvt. Ltd. | All Rights Reserved. | All Rights Reserved.