Unbeatable Value for Investment - Pallet Racks
Are you seeking top-notch storage solutions? Look no further than Plannco Steel Products Pvt. Ltd., your trusted partner in the world of storage solutions. Based in New Delhi, we are renowned manufacturers and suppliers of high-quality Pallet Racks designed to optimize your warehouse space efficiently.At Plannco Steel, we take pride in crafting Pallet Racks that stand the test of time. Our racks are engineered using premium-grade steel, ensuring unparalleled strength and durability. Whether you're storing heavy-duty equipment or fragile goods, our racks offer unmatched stability and support, providing you with peace of mind knowing your inventory is safe and secure.
We understand that every business has unique storage requirements. That's why we offer a diverse range of Pallet Rack configurations and sizes to suit your specific needs. If you're looking for selective racks for easy access, drive-in racks for high-density storage, or cantilever racks for oversized items, we have the solution that fits your space and budget.
Plannco Steel's Pallet Racks are designed with efficiency in mind. Our expert engineers have meticulously crafted these racks to maximize vertical space, allowing you to make the most of your warehouse's capacity. What's more, our racks are incredibly easy to install, minimizing downtime and ensuring you can start using these in no time.
Investing in Plannco Steel's Pallet Racks means investing in quality, reliability, and long-term cost-effectiveness. Our competitive pricing ensures that you receive exceptional value for your money, giving you a storage solution that pays dividends for years to come. Trust us to elevate your storage capabilities and streamline your operations.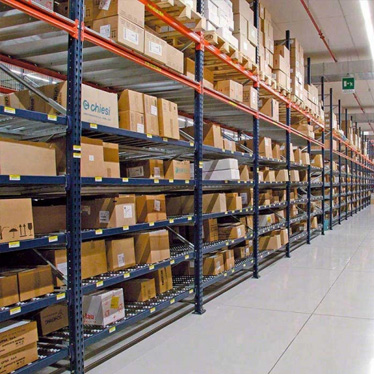 Copyright © 2023 Plannco Steel Product Pvt. Ltd. | All Rights Reserved. | All Rights Reserved.