Seamless Integration and Easy Installation
Are you struggling to maximize your warehouse space? Plannco Steel Products Pvt. Ltd., based in New Delhi, introduces the perfect solution - the Mezzanine Storage Rack. As one of the premium manufacturers and suppliers, we understand the challenges businesses face in optimizing the storage capacities. Our innovative mezzanine racks offer a versatile and efficient storage solution that doubles your available space without the need for costly expansions.
Plannco's Mezzanine Storage Racks are engineered with precision, using high-grade steel to ensure unmatched durability. Our state-of-the-art manufacturing process adheres to strict quality standards, guaranteeing a product that stands the test of time. Whether you're storing heavy equipment or delicate inventory, our racks provide the strength and stability you can rely on.
We understand that every business has distinct storage requirements. That's why our Mezzanine Storage Racks are fully customizable. From dimensions to load-bearing capacities, we tailor each rack to suit your specific needs. Whether you need additional office space, extra shelving, or a combination of both, our experts work closely with you to design a solution that maximizes your space and efficiency.
Our Mezzanine Storage Racks are designed for hassle-free integration into your existing warehouse layout. With a focus on ease of installation, our expert team ensures minimal disruption to your operations. Once in place, you'll experience a streamlined workflow and a significant boost in productivity. Say goodbye to cluttered spaces and hello to a well-organized, efficient storage system.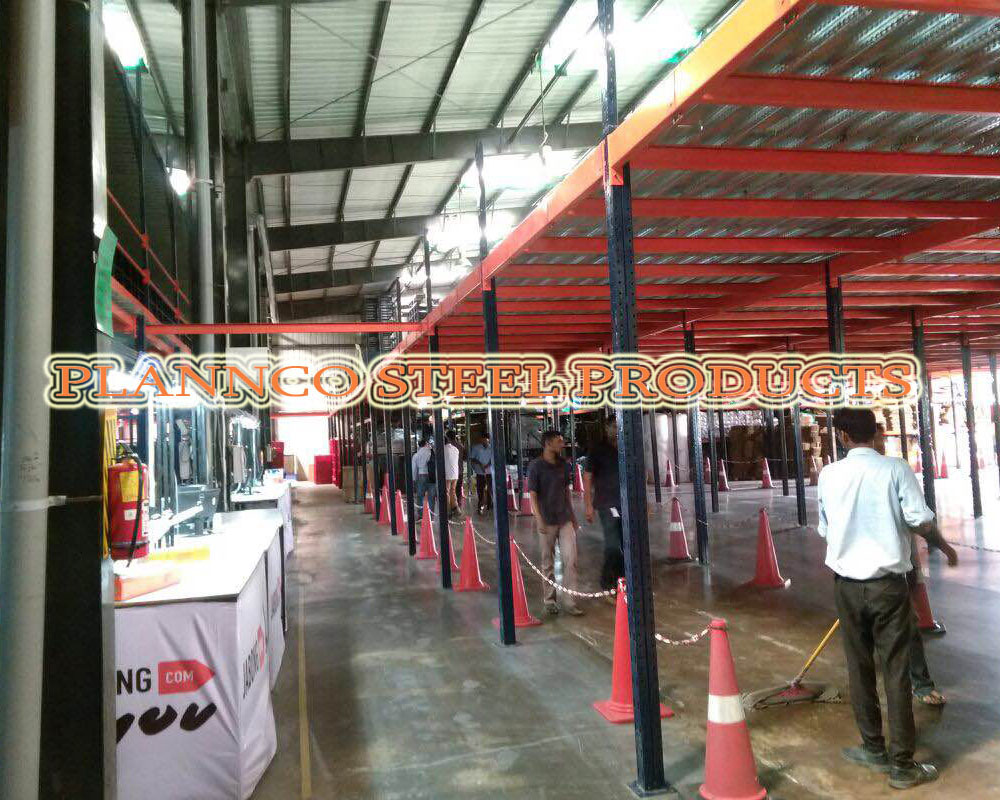 Copyright © 2023 Plannco Steel Product Pvt. Ltd. | All Rights Reserved. | All Rights Reserved.