Most Dependable Industrial Pallet Storage Rack Manufacturers in India
Dive into a world of unmatched storage efficiency with Plannco Steel Products Pvt. Ltd.'s revolutionary Industrial Pallet Storage Racks. Hailing from the heart of New Delhi, we're not just manufacturers and suppliers; we're your partners in optimizing industrial spaces. Our racks are more than just steel - these're precision-engineered systems that redefine durability and reliability, setting new industry standards.
Every Plannco Industrial Pallet Storage Rack is a testament to our unwavering commitment to detail. These racks aren't mere fixtures; these're tailored solutions for a spectrum of industries. From supercharging warehouse workflows to revolutionizing retail layouts, our racks are crafted to bear heavy loads, providing an impenetrable fortress for your invaluable inventory.
Space in your facility is a valuable commodity, and we get that. That's why our Industrial Pallet Storage Racks are not only easy to install but also fully customizable. Choose from an array of sizes, configurations, and load capacities to craft a storage system that's uniquely yours. Experience the liberation of a space that's organized, efficient, and purpose-built for your operations.
Opting for Plannco means choosing a superior standard in Industrial Pallet Storage Racks. It's not just a purchase; it's an investment in a promise of quality and excellence. Our team of dedicated experts stands firmly behind every rack, ensuring your complete satisfaction. Discover a world where productivity soars and operations streamline seamlessly. Get in touch with us today, and let's revolutionize your storage experience!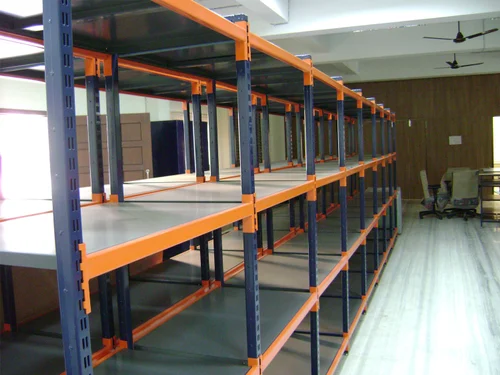 Copyright © 2023 Plannco Steel Product Pvt. Ltd. | All Rights Reserved. | All Rights Reserved.