Premium Industrial Warehouse Rack Manufacturers in India
Discover the pinnacle of storage solutions with Plannco Steel Products Pvt. Ltd., the leading manufacturer and supplier of top-quality Industrial Warehouse Racks. Based in the heart of New Delhi, our company boasts a rich legacy of crafting robust and versatile racks that redefine warehouse organization. Our commitment to excellence and unmatched craftsmanship sets us apart, making us the trusted choice for businesses seeking reliable storage solutions.
At Plannco Steel Products Pvt. Ltd., we take pride in delivering warehouse racks that stand the test of time. Each rack is meticulously engineered using high-grade steel, ensuring exceptional strength and durability. Our products undergo rigorous quality checks to meet industry standards, providing you with a storage solution that not only optimizes space but also guarantees the safety of your valuable assets.
We understand that every business has unique storage requirements. That's why our Industrial Warehouse Racks come in a range of configurations, sizes, and load-bearing capacities. Whether you need heavy-duty pallet racks for bulky items or versatile shelving units for smaller goods, we have you covered. Our expert team is dedicated to working closely with you to customize a solution that perfectly fits your space and operational needs.
With decades of experience, Plannco Steel Products Pvt. Ltd. has earned a reputation for excellence in the industry. Our commitment to customer satisfaction extends beyond just delivering quality products. We provide end-to-end support, from design consultation to installation, ensuring a seamless experience. When you choose our Industrial Warehouse Racks, you're choosing reliability, durability, and a partner in your business's success.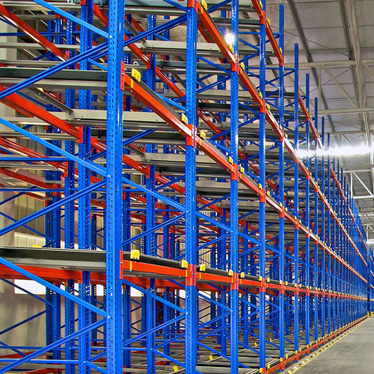 Copyright © 2023 Plannco Steel Product Pvt. Ltd. | All Rights Reserved. | All Rights Reserved.