Medium Duty Racks for Efficient Storage Solutions
At Plannco Steel Products Pvt. Ltd., we take pride in being an industry-leading manufacturer and supplier of high-quality Medium Duty Racks. Based in New Delhi, our company is dedicated to providing storage solutions that blend durability, versatility, and cost-effectiveness. Our Medium Duty Racks are designed to cater to a wide range of industries and applications, making these an ideal choice for businesses seeking efficient storage solutions.
Plannco's Medium Duty Racks are crafted with precision, using robust materials that ensure longevity and sturdiness. Whether you need to store office supplies, automotive parts, or retail merchandise, our racks are up to the task. The versatile design allows for easy customization to suit your specific requirements, making these suitable for both small businesses and large enterprises. With adjustable shelves and a modular structure, our racks adapt seamlessly to changing storage needs, offering you a flexible solution that grows with your business.
One of the key advantages of our Medium Duty Racks is the ability to maximize space utilization. The racks are engineered to provide efficient vertical storage, allowing you to make the most of your available floor space. This is especially beneficial for businesses operating in compact environments or looking to expand the inventory without incurring additional overhead costs. By choosing Plannco's Medium Duty Racks, you invest in a solution that not only organizes your goods effectively but also optimizes your operational efficiency.
At Plannco, we prioritize quality assurance in every aspect of our manufacturing process. Our Medium Duty Racks undergo rigorous testing to ensure these meet the highest industry standards. This commitment to quality, coupled with our dedication to exceptional customer service, has earned us a reputation as a trusted provider in the industry. When you choose our Medium Duty Racks, you're not just investing in a product, but also in a partnership that prioritizes your satisfaction and success.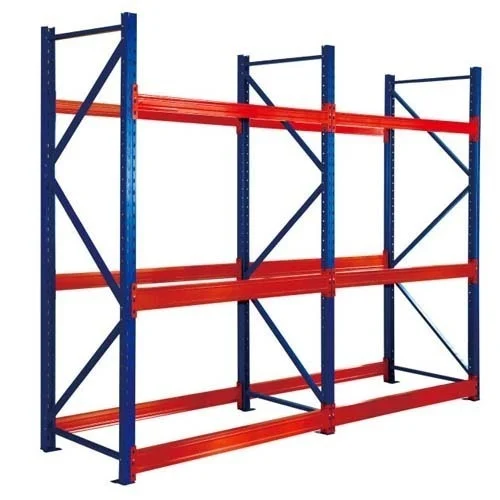 Copyright © 2023 Plannco Steel Product Pvt. Ltd. | All Rights Reserved. | All Rights Reserved.