Sleek Aesthetics for Any Environment
Introducing the cutting-edge Metal Skeleton Rack, proudly crafted by Plannco Steel Products Pvt. Ltd., one of the leading manufacturers and suppliers based in New Delhi. This innovative storage solution is designed to revolutionize your organizational needs, offering unmatched durability and versatility. Our Metal Skeleton Rack is engineered to withstand the test of time. Crafted from high-quality, industrial-grade steel, it guarantees steadfast support for your heaviest items. Whether you're storing tools, equipment, or inventory, rest assured knowing that our rack is up to the task.
Its robust construction ensures that it won't warp or sag under pressure, providing you with a reliable storage solution for years to come. At Plannco Steel, we understand that every storage space is unique. That's why our Metal Skeleton Rack is designed with customization in mind. With adjustable shelving options, you have the freedom to configure the rack to suit your specific requirements.
Maximize vertical space without sacrificing accessibility. Whether you need a compact unit for a small workshop or a sprawling system for a bustling warehouse, our rack adapts to your needs seamlessly. Not only does our Metal Skeleton Rack excel in functionality, but it also adds a touch of sophistication to any environment. The sleek, modern design ensures that it complements various settings, from industrial workspaces to retail floors.
The powder-coated finish not only enhances its visual appeal but also provides an extra layer of protection against corrosion, extending the life of your investment. We understand that time is of the essence. That's why our Metal Skeleton Rack is engineered for hassle-free assembly. The intuitive design and included assembly instructions make set-up a breeze. Moreover, its low-maintenance nature means you can focus on what matters most - efficiently organizing your space. With Plannco Steel, you're not just investing in a rack; you're investing in a seamless storage experience.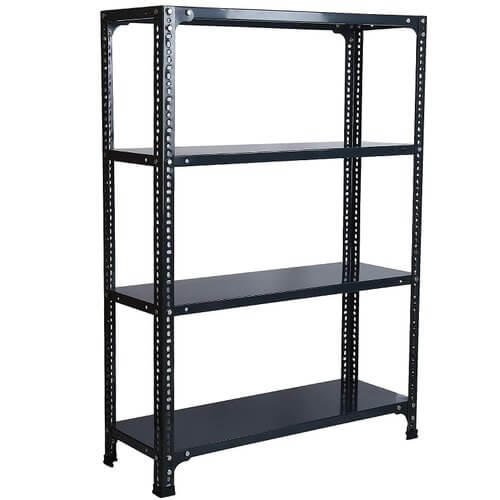 Copyright © 2023 Plannco Steel Product Pvt. Ltd. | All Rights Reserved. | All Rights Reserved.