Maximize Efficiency with Our Industrial Racking System
Revolutionize your warehouse or industrial space with Plannco Steel Products Pvt. Ltd.'s cutting-edge Industrial Racking System. As one of the best manufacturers and suppliers based in New Delhi, we understand the pivotal role efficient storage plays in your operations. Our racking system is engineered to enhance accessibility, organization, and safety, ensuring seamless operations in any industrial setting.
Plannco's Industrial Racking System offers unparalleled versatility. Tailored to meet your specific requirements, our racking solutions are available in a range of sizes, configurations, and load capacities. Whether you need heavy-duty pallet racks or dynamic cantilever racking, our team of experts will work closely with you to create a system that maximizes your space utilization while minimizing costs. With our racking system, you'll experience a noticeable improvement in inventory management and workflow efficiency.
Built to withstand the rigors of industrial environments, our racking system is constructed using high-quality steel, ensuring long-lasting durability. The advanced design incorporates safety features such as reinforced beams and sturdy frames, providing a secure storage solution for even the heaviest loads. Additionally, our racking system complies with industry safety standards, offering peace of mind for both your workforce and your valuable inventory.
At Plannco Steel Products Pvt. Ltd., we recognize the importance of seamless integration into your existing setup. Our Industrial Racking System is designed for easy assembly and installation, minimizing downtime and maximizing productivity. Furthermore, our competitively priced solutions offer exceptional value for your investment, with long-term benefits that extend far beyond the initial implementation.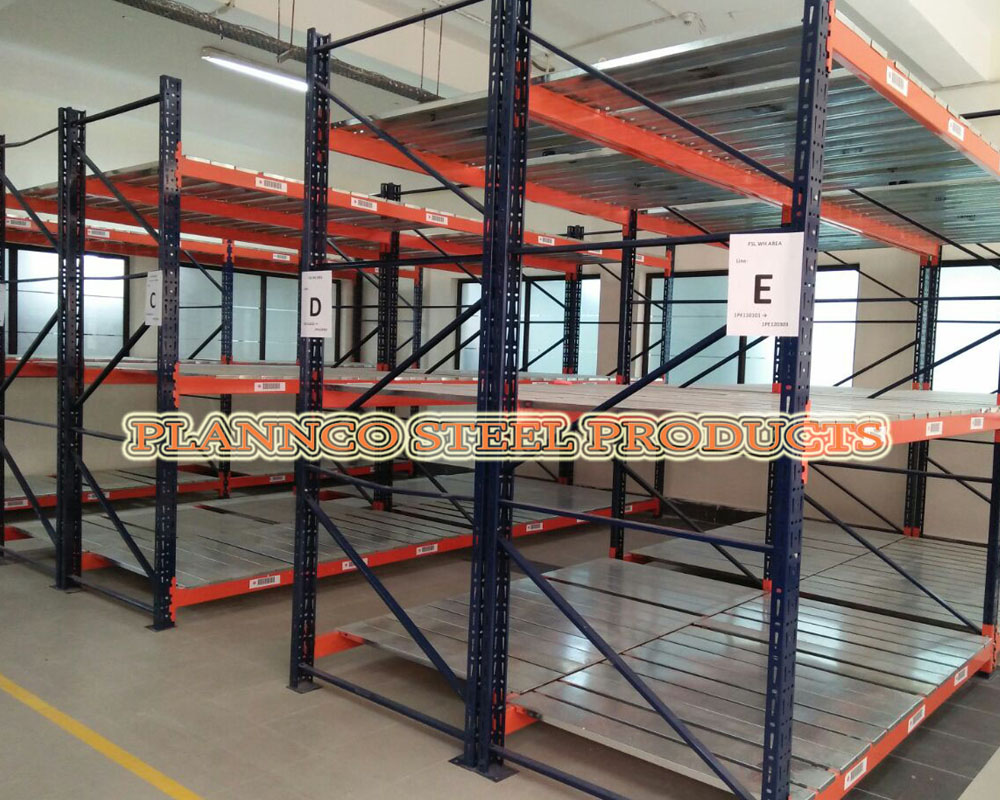 Copyright © 2023 Plannco Steel Product Pvt. Ltd. | All Rights Reserved. | All Rights Reserved.