Elevate Storage Efficiency with Multi Tier Racking System
Unlock unparalleled storage solutions with Plannco Steel Products Pvt. Ltd., the eminent manufacturer and supplier of Multi Tier Racking Systems in New Delhi. Our state-of-the-art Multi Tier Racking System is designed to optimize vertical space, providing a cost-effective and space-efficient solution for various industries. Whether you're in warehousing, manufacturing, or logistics, our racking system offers a dynamic approach to storage that maximizes your space without compromising accessibility.
Plannco's Multi Tier Racking System is engineered with precision to meet the diverse needs of modern businesses. With adjustable shelving heights and configurations, it allows for customizable storage solutions tailored to your specific requirements. The robust construction ensures durability and stability, providing a long-lasting solution for your storage needs. Additionally, our racking system is equipped with safety features such as anti-slip surfaces and sturdy railings to safeguard both your products and personnel. This system not only enhances efficiency but also ensures a safe working environment.
What sets Plannco's Multi Tier Racking System apart is its adaptability. Whether you're dealing with bulky items, small components, or a mix of both, our racking system can accommodate various load capacities and sizes. This versatility makes it an ideal choice for industries ranging from retail and e-commerce to automotive and electronics. Furthermore, the modular design allows for easy expansion or reconfiguration, ensuring that your storage solution can grow alongside your business.
With a legacy of excellence in storage solutions, Plannco Steel Products Pvt. Ltd. is committed to delivering high-quality products that meet and exceed industry standards. Our Multi Tier Racking System reflects this dedication, offering a seamless blend of innovation, durability, and cost-effectiveness. When you choose Plannco, you're not just investing in a product; you're investing in a trusted partner that understands your unique storage challenges and provides tailored solutions. Elevate your storage efficiency today with Plannco's Multi Tier Racking System - where space meets innovation! Contact us now for a personalized consultation and let us transform your storage capabilities.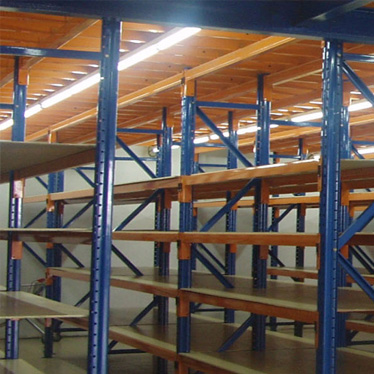 Copyright © 2023 Plannco Steel Product Pvt. Ltd. | All Rights Reserved. | All Rights Reserved.