Craftsmanship that Stands the Test of Time
Revolutionize your storage solutions with Plannco Steel Products Pvt. Ltd., your trusted partner for high-quality shelving racks. Nestled in the heart of New Delhi, we take pride in being the go-to manufacturers and suppliers of robust and versatile shelving solutions. Our racks are not just storage units; these are meticulously crafted to be an extension of your space, offering durability, functionality, and style in one seamless package.
Crafted from premium-grade steel, our shelving racks are engineered for longevity. Whether it's for your home, office, or warehouse, rest assured that our racks are built to endure the rigors of daily use. The sturdy construction ensures stability and reliable load-bearing capacity, making these a reliable choice for a wide array of applications.
No two spaces are alike, and we understand the importance of a customized solution. Plannco offers a wide range of options, allowing you to choose from various sizes, configurations, and finishes. Whether you're seeking space-saving solutions for a cozy home office or heavy-duty racks for an industrial setting, our shelving units can be tailored to fit seamlessly into your space.
Our shelving racks don't just excel in functionality; these're designed to elevate the visual appeal of your environment. With a keen eye for design, we offer a range of finishes to suit your style - from modern and sleek to timeless and classic. Experience a clutter-free and organized space that seamlessly integrates with your décor, making a statement in both form and function.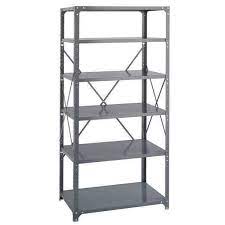 Copyright © 2023 Plannco Steel Product Pvt. Ltd. | All Rights Reserved. | All Rights Reserved.