Precision Engineering for Enhanced Efficiency
At Plannco Steel Products Pvt. Ltd., we take pride in revolutionizing storage solutions, and our SS Cold Storage Rack is a testament to our commitment. As one of the eminent manufacturers and suppliers based in New Delhi, we've crafted a product that transcends traditional storage options, offering a blend of durability, hygiene, and efficiency.
Crafted from premium stainless steel, our Cold Storage Rack stands tall against the test of time. Its robust construction ensures it can withstand the demanding environment of cold storage facilities, providing a reliable solution for preserving perishables. The stainless steel material not only enhances its longevity but also guarantees optimal hygiene standards, crucial in sensitive storage environments.
Our SS Cold Storage Rack is intelligently designed to make the most of every inch of available space. With its innovative shelving system, it allows for efficient categorization and easy access to stored items. The racks are adjustable, enabling customization to suit varying storage needs, from bulky crates to smaller packaged goods. This adaptability ensures seamless integration into diverse cold storage setups.
Every facet of our SS Cold Storage Rack is engineered with precision to ensure seamless functionality. The design minimizes heat transfer, maintaining a consistently low temperature within the storage unit. This not only reduces energy consumption but also aids in preserving the integrity of the stored items. The rack's easy assembly and maintenance add to its efficiency, guaranteeing a hassle-free experience for our customers.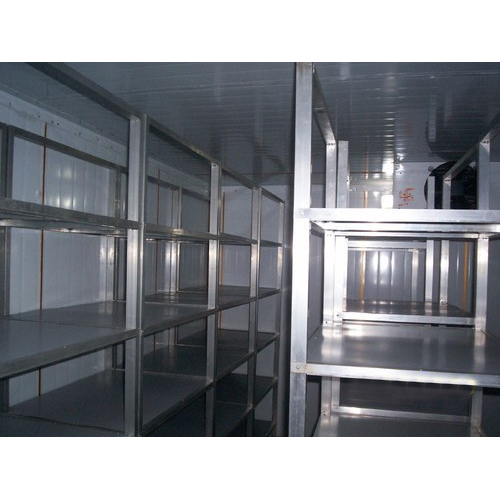 Copyright © 2023 Plannco Steel Product Pvt. Ltd. | All Rights Reserved. | All Rights Reserved.