Welcome to Plannco Steel Products Pvt. Ltd., where we redefine storage solutions to cater to your diverse requirements. As one of the trustworthy manufacturers and suppliers, based in New Delhi, we introduce a range of pioneering storage options aimed at streamlining your space while enhancing productivity. At Plannco Steel, we believe that every inch of your space matters.
Our storage solutions are custom-crafted to seamlessly integrate into any setting, be it a bustling office, a dynamic retail outlet, or a bustling warehouse. From adaptable shelving systems to space-maximizing racks, we ensure your storage area isn't just functional but also visually appealing. Quality is the cornerstone of Plannco Steel's reputation. Our storage solutions are constructed from premium materials, guaranteeing longevity in even the most demanding environments.
Whether you require heavy-duty industrial shelving or chic, contemporary office storage, our products are engineered to withstand the test of time, ensuring your investment pays off over the long haul. We understand that an organized space is a productive one. That's why our storage solutions feature user-centric designs that promote easy accessibility and seamless organization. With thoughtful elements like adjustable shelving, smooth-gliding drawers, and robust construction, our products are engineered to simplify your life.
At Plannco Steel Products Pvt. Ltd., we believe in exceeding customer expectations. Our team of experts is committed to comprehending your unique storage challenges and offering tailored solutions that surpass your needs. From conceptualization to installation, we strive to provide a seamless experience, ensuring your complete satisfaction with both our products and services.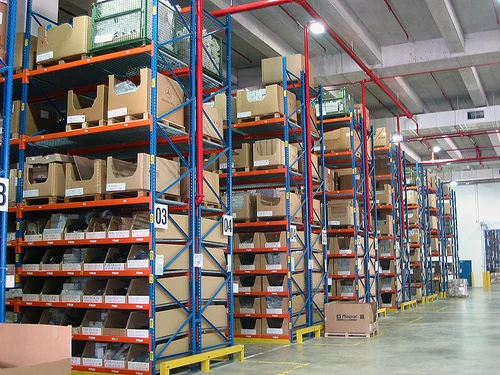 Copyright © 2023 Plannco Steel Product Pvt. Ltd. | All Rights Reserved. | All Rights Reserved.