Efficient and Cost-Effective Space Solution
Are you looking to maximize the potential of your available space? Plannco Steel Products Pvt. Ltd., based in New Delhi, brings you an innovative solution - MS Mezzanine Floors. As one of the preeminent manufacturers and suppliers in the industry, we take pride in offering top-notch quality and durable mezzanine floors that are tailored to meet your specific needs.
Our MS Mezzanine Floors are engineered with high-grade mild steel, ensuring unparalleled strength and durability. This means you can trust these to withstand heavy loads and provide a stable platform for various applications. Whether you need extra storage in your warehouse, a spacious office area, or an expanded retail space, our mezzanine floors are up to the task.
At Plannco, we understand that every space is different. That's why our MS Mezzanine Floors are highly customizable. From dimensions to load-bearing capacity, we work closely with you to design a solution that fits seamlessly into your existing layout. This flexibility allows you to make the most of your available space, without the need for costly renovations or relocations.
Investing in our MS Mezzanine Floors is a cost-effective way to expand your usable space without the hassle of construction delays. Installation is swift and hassle-free, minimizing disruption to your operations. Plus, the additional space created can lead to increased productivity and revenue generation. It's a smart investment that pays off in the long run.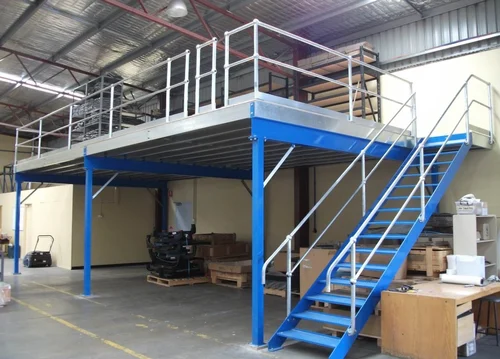 Copyright © 2023 Plannco Steel Product Pvt. Ltd. | All Rights Reserved. | All Rights Reserved.