Best Long Span Racking System Manufacturers and Suppliers
Elevate your storage solutions with Plannco Steel Products Pvt. Ltd.'s cutting-edge Long Span Racking System. As one of the best manufacturers and suppliers based in New Delhi, we take pride in revolutionizing the way you organize and manage your inventory. Our Long Span Racking System is designed to offer a perfect blend of strength, versatility, and space optimization. Whether you're in a warehouse, distribution center, or retail space, our racking system ensures seamless storage, providing you with the flexibility to adapt to evolving needs.
Crafted with precision engineering, Plannco's Long Span Racking System stands out for its remarkable load-bearing capacity. Each rack is meticulously designed to withstand heavy-duty applications, guaranteeing the safety of your valuable goods. The system's modular design allows for easy customization, ensuring it can be tailored to fit your specific storage requirements. With adjustable shelving heights and multiple configuration options, you have the power to create a storage solution that maximizes every inch of your space.
What sets Plannco apart is our unwavering commitment to quality. We use premium-grade steel and state-of-the-art manufacturing techniques to ensure that our Long Span Racking System is not only durable but also built to last. The corrosion-resistant finish adds an extra layer of protection, making it suitable for various environments, including those with high humidity or temperature fluctuations. Rest easy knowing that your investment in our racking system is a long-term solution that will continue to deliver exceptional performance.
Experience the difference that Plannco's Long Span Racking System can make in streamlining your operations. Our team of experts is dedicated to providing seamless installation services, ensuring that your racking system is up and running in no time. With Plannco, you're not just investing in a product; you're partnering with a company committed to your success. Contact us today to explore how our Long Span Racking System can transform your storage space and elevate your efficiency to new heights. Say goodbye to clutter and welcome a new era of organized excellence with Plannco Steel Products Pvt. Ltd.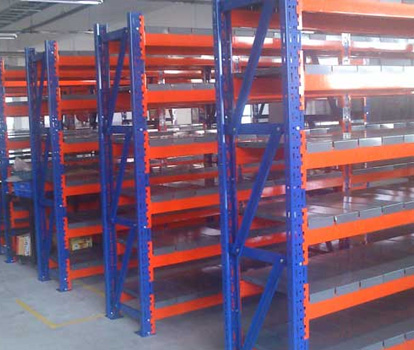 Copyright © 2023 Plannco Steel Product Pvt. Ltd. | All Rights Reserved. | All Rights Reserved.