Engineering Excellence for Optimal Space Utilization
Step into the future of retail with Plannco Steel Products Pvt. Ltd., one of the top manufacturers and suppliers of innovative Super Market Racks in New Delhi. Our state-of-the-art racks redefine the shopping experience, seamlessly blending form and function. Crafted with precision and designed for versatility, our Super Market Racks cater to a wide range of retail spaces, from convenience stores to sprawling supermarkets. Plannco Steel takes pride in delivering top-notch solutions that enhance product visibility, organization, and ultimately, boost sales. With a commitment to quality and a pulse on market trends, we ensure your retail space is not just a store, but an experience.
At Plannco Steel, we understand the critical importance of maximizing available retail space. Our Super Market Racks are engineered with precision to optimize space utilization without compromising on aesthetics. Whether you're looking to display fresh produce, clothing, electronics, or any other product category, our racks offer a seamless blend of accessibility and aesthetics. With adjustable shelves and modular designs, our racks adapt to the evolving needs of your business. What's more, our durable and corrosion-resistant materials ensure a long-lasting investment, giving you peace of mind and a superior return on your retail space.
Recognizing that every retailer has unique needs, Plannco Steel offers a range of customizable options for our Super Market Racks. From varying dimensions to a spectrum of finishes, we empower you to create a space that resonates with your brand identity. Whether you prefer sleek, modern lines or a more rustic charm, our racks are available in an array of styles to suit your vision. Our dedicated team of experts works closely with you to understand your specific requirements, ensuring that the end result aligns seamlessly with your brand image.
In the competitive world of retail, standing out is paramount. Plannco Steel Products Pvt. Ltd. invites you to elevate your retail space with our cutting-edge Super Market Racks. With a legacy of excellence and a commitment to innovation, we take pride in being the preferred choice for retailers across New Delhi. Discover a new era of retailing where functionality meets aesthetics, and products come to life. Contact us today to explore how Plannco Steel can transform your retail space into an immersive shopping destination.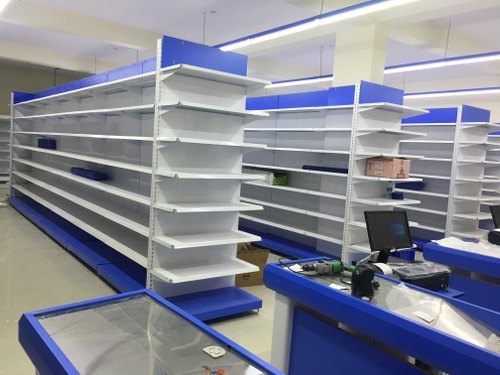 Copyright © 2023 Plannco Steel Product Pvt. Ltd. | All Rights Reserved. | All Rights Reserved.