Aesthetic Appeal and Cost-Efficient Mezzanine Floor
Are you looking to optimize your available space efficiently? Plannco Steel Products Pvt. Ltd., a trusted name among Mezzanine Floor manufacturers and suppliers in New Delhi, has the perfect solution for you. Our Mezzanine Floors are designed to help you make the most of your existing space while maintaining a sleek and modern aesthetic.
A Mezzanine Floor is an additional level or platform installed between the main floor and ceiling of a building. It's an excellent way to create extra space without the hassle and cost of expansion or relocation. Plannco Steel's Mezzanine Floors are made with the finest steel materials, ensuring durability, strength, and longevity. Whether you need more storage, office space, or retail area, our Mezzanine Floors can be tailored to meet your specific needs.
When you choose Plannco Steel, you are opting for quality, reliability, and customization. Our team of experts works closely with you to understand your requirements and design Mezzanine Floors that seamlessly integrate with your existing space. We prioritize safety and compliance, ensuring that our Mezzanine Floors adhere to all relevant industry standards. You can trust our products to be robust, safe, and long-lasting.
Our Mezzanine Floors not only maximize your space but also enhance the visual appeal of your facility. These come in various finishes and colors, allowing you to choose a style that complements your brand and space. Moreover, opting for a Mezzanine Floor is a cost-effective solution compared to traditional construction projects. You can expand your capacity without the hassle of major renovations.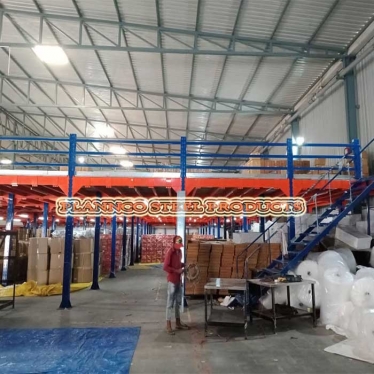 Copyright © 2023 Plannco Steel Product Pvt. Ltd. | All Rights Reserved. | All Rights Reserved.