Top-Notch Mezzanine Floor System Manufacturers in India
Transform your space with Plannco Steel Products Pvt. Ltd.'s cutting-edge Mezzanine Floor System. As one of the staggering manufacturers and suppliers based in New Delhi, we bring you a versatile solution to maximize your existing floor space, without the hassle of extensive construction. Our Mezzanine Floor System is designed with precision engineering, ensuring durability, safety, and style.
Plannco's Mezzanine Floor System boasts a sleek, modern design that seamlessly integrates with your existing infrastructure. Crafted with high-quality steel, it guarantees stability and longevity, supporting heavy loads with ease. Our engineers pay meticulous attention to detail, ensuring every component fits seamlessly, delivering a robust and reliable flooring solution. Whether you're looking to create additional storage space, office areas, or retail displays, our Mezzanine Floor System offers a flexible platform tailored to your needs.
We understand that each space is unique, which is why our Mezzanine Floor System is designed for customization. Choose from a range of sizes, load-bearing capacities, and finishes to suit your specific requirements. Our expert team works closely with you to create a personalized solution that complements your space, ensuring a seamless integration that enhances functionality and aesthetics. With Plannco, you have the power to elevate your environment, making the most out of every square foot.
At Plannco, we value your time and convenience. Our Mezzanine Floor System is engineered for quick and hassle-free installation, minimizing disruption to your operations. Additionally, we prioritize safety compliance, adhering to industry standards and regulations. You can trust in a product that not only enhances your space but also prioritizes the well-being of your occupants.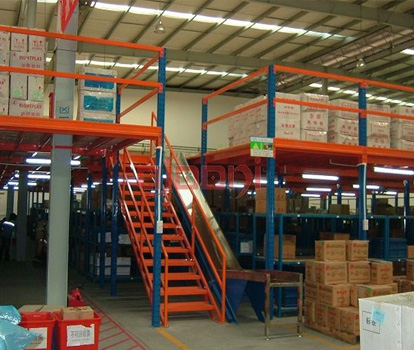 Copyright © 2023 Plannco Steel Product Pvt. Ltd. | All Rights Reserved. | All Rights Reserved.