Customizable and Space-Efficient Heavy Duty Rack
Welcome to Plannco Steel Products Pvt. Ltd., your reliable manufacturer and supplier of premium storage solutions based in New Delhi. With years of expertise and a commitment to quality, we pride ourselves on delivering products that not only meet but exceed your expectations. Our extensive range of storage solutions is designed to cater to diverse needs, and today, we're excited to introduce you to our exceptional Heavy Duty Racks.
Our Heavy Duty Racks are engineered to withstand the toughest of environments, making these an indispensable asset for any warehouse or industrial space. Crafted from high-grade steel, these racks offer unparalleled strength and durability, ensuring these can bear the heaviest loads with ease. Whether you need to store bulky equipment, industrial materials, or large quantities of products, our Heavy Duty Racks provide a reliable and secure solution.
At Plannco Steel Products Pvt. Ltd., we understand that every space is unique, which is why our Heavy Duty Racks are fully customizable to suit your specific requirements. Choose from a variety of sizes, configurations, and load capacities to maximize the efficiency of your storage area. Whether you have a vast warehouse or a compact storeroom, our racks are designed to optimize space while maintaining easy accessibility to your goods.
When you choose Plannco Steel Products Pvt. Ltd., you're not just investing in storage solutions; you're investing in quality, reliability, and peace of mind. Our Heavy Duty Racks are built to last, ensuring you get the most value for your investment. With a commitment to customer satisfaction, we stand behind the excellence of our products. Contact us today to explore how our Heavy Duty Racks can revolutionize your storage space and elevate your organizational efficiency.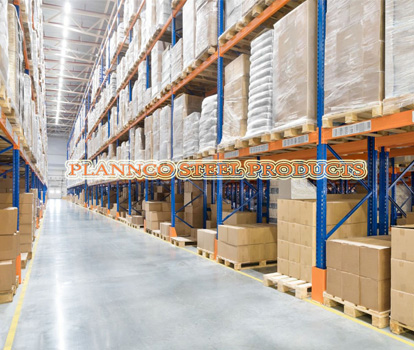 Copyright © 2023 Plannco Steel Product Pvt. Ltd. | All Rights Reserved. | All Rights Reserved.