Modern Warehouse Storage Rack Manufacturers and Suppliers
In the fast-paced world of warehousing, efficiency is the key to success. Plannco Steel Products Pvt. Ltd., based in New Delhi, stands as a pioneer in crafting cutting-edge Modern Warehouse Storage Racks. As renowned manufacturers and suppliers, we understand the dynamic needs of businesses, and our racks are designed to optimize your storage space while enhancing accessibility. Our Modern Warehouse Storage Racks are meticulously engineered to meet the evolving demands of today's industrial landscape.
Crafted with precision, these offer a perfect blend of durability and functionality. Whether you're storing heavy-duty equipment or delicate merchandise, our racks provide a robust solution that ensures the safety and security of your valuable inventory. At Plannco, we prioritize innovation and quality assurance. Our storage racks undergo rigorous testing to meet international standards, guaranteeing a reliable product that withstands the test of time.
The advanced design allows for easy installation, ensuring minimal disruption to your operations. Additionally, our racks are highly customizable to adapt to the specific requirements of your warehouse, providing a tailored solution that maximizes your storage potential. Choosing Plannco means choosing a partner dedicated to the success of your business. With years of experience, we have established ourselves as a trusted name in the industry, known for delivering top-notch storage solutions.
Our team of experts is committed to providing unmatched customer support, ensuring a seamless experience from inquiry to installation. Revamp your warehouse space with Plannco's Modern Warehouse Storage Racks. Elevate your storage capabilities and streamline your operations with our reliable, durable, and innovative solutions. Contact us today to discover how we can transform your warehouse into a model of efficiency and organization. Trust Plannco for storage solutions that go beyond the ordinary.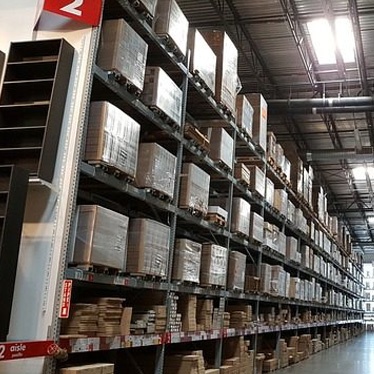 Copyright © 2023 Plannco Steel Product Pvt. Ltd. | All Rights Reserved. | All Rights Reserved.