Easy Installation, Hassle-Free Maintenance
Looking to optimize your storage space without compromising on durability? Look no further than Plannco Steel Products Pvt. Ltd., your trusted manufacturers and suppliers of the Slotted Double Decker Mezzanine Floor, based in New Delhi. This innovative storage solution is designed to revolutionize your workspace, providing a seamless blend of functionality and strength.
Our Slotted Double Decker Mezzanine Floor is engineered to withstand even the heaviest loads, making it an ideal choice for industries where robust storage solutions are paramount. Crafted from high-grade steel, it ensures longevity and stability, guaranteeing your peace of mind when it comes to the safety of your valuable assets. Running out of floor space? Our double-decker design allows you to effectively double your storage capacity without the need for additional square footage.
The slotted construction provides versatility in shelving arrangements, accommodating items of various sizes and shapes. This means you can efficiently organize your inventory, streamlining operations and boosting productivity. We understand the value of your time and resources. That's why our Slotted Double Decker Mezzanine Floor is engineered for swift installation, minimizing disruption to your workflow.
Furthermore, its low-maintenance design ensures that your focus remains on your business operations, rather than constant upkeep. We believe in customization to meet your unique requirements. Whether you need a specific size, additional features, or a tailored finish, our team is dedicated to delivering a solution that aligns perfectly with your vision.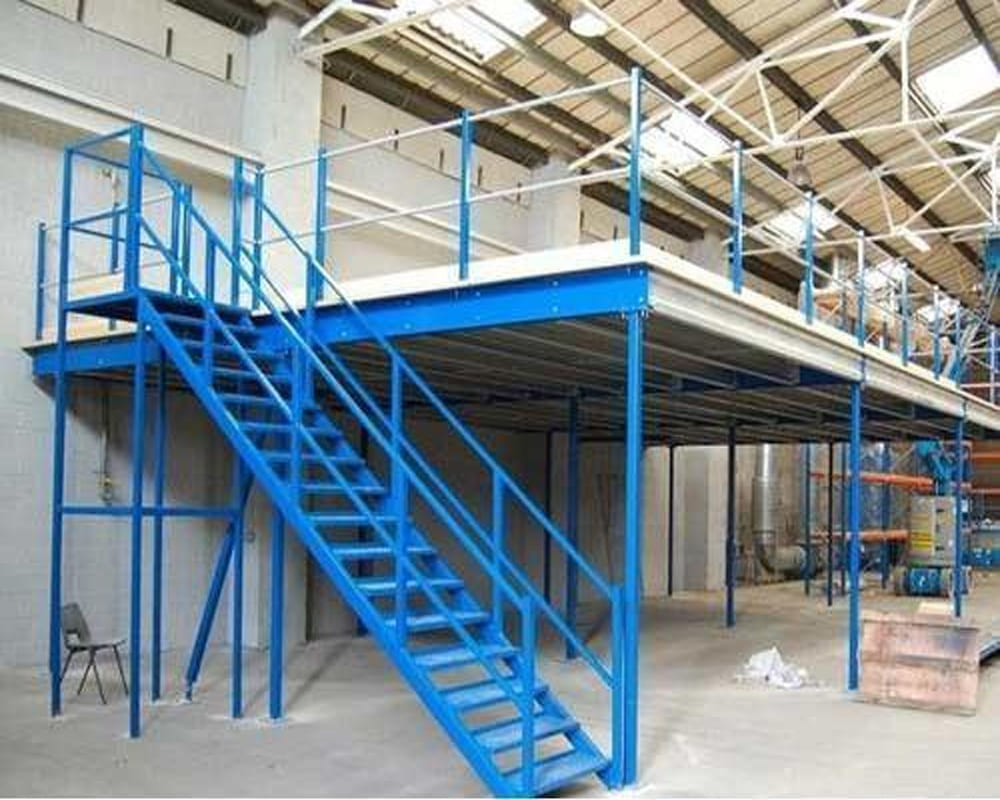 Copyright © 2023 Plannco Steel Product Pvt. Ltd. | All Rights Reserved. | All Rights Reserved.