Best Pallet Rack Shelving Manufacturers and Suppliers
Upgrade your storage game with Plannco Steel Products Pvt. Ltd., the leading manufacturers and suppliers of top-notch Pallet Rack Shelving in New Delhi. Our Pallet Rack Shelving is designed to maximize space efficiency while ensuring easy access and durability. Whether you're a bustling warehouse or a small business looking to optimize your storage area, our shelving solutions are tailored to meet your specific needs.
Crafted with precision and built to last, our Pallet Rack Shelving is a testament to quality craftsmanship. Engineered from high-grade steel, each shelf is designed to withstand heavy loads and provide exceptional support. The robust design ensures stability, making it a reliable choice for storing goods of various sizes and weights. With our shelving solutions, you can trust that your products are in safe hands.
At Plannco, we understand that every business is unique, and so are the storage requirements. That's why our Pallet Rack Shelving is highly customizable. From adjustable shelf heights to various configurations, you have the flexibility to create a storage system that perfectly fits your space and products. This adaptability ensures that you make the most out of your available space, maximizing storage capacity without compromising accessibility.
Simplicity meets functionality with our Pallet Rack Shelving. Designed for easy assembly, you can have your storage solution up and running in no time. Plus, our shelving requires minimal maintenance, allowing you to focus on what matters most - running your business. With Plannco, you get a hassle-free storage solution that empowers you to streamline your operations.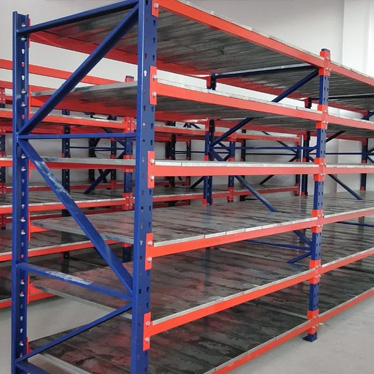 Copyright © 2023 Plannco Steel Product Pvt. Ltd. | All Rights Reserved. | All Rights Reserved.