Best-in-class Storage System Manufacturers in India
Welcome to a world of organized bliss brought to you by Plannco Steel Products Pvt. Ltd., your trusted partner in innovative Storage Systems. Nestled in the heart of New Delhi, we take pride in crafting solutions that redefine space management. Whether it's your home sanctuary or bustling workplace, our Storage Systems are meticulously designed to seamlessly blend with your surroundings, promising a clutter-free, stress-free environment.
Quality is the cornerstone of our Storage Systems at Plannco Steel Products Pvt. Ltd. We source top-tier materials and employ precision engineering to ensure every product stands the test of time. From customizable racks to modular shelving, our offerings cater to a myriad of needs. Imagine a storage solution that not only maximizes space but also adds a touch of sophistication to your setting. That's the Plannco promise.
Our team at Plannco Steel Products Pvt. Ltd. is driven by a passion for innovation. We stay ahead of the curve, constantly exploring new designs and technologies to enhance your storage experience. The result? A range of Storage Systems that are as intuitive as these are elegant. From easy accessibility to clever space optimization, our solutions are tailored to make your life simpler and more efficient.
Transform your space into a haven of order and elegance with Plannco Steel Products Pvt. Ltd.'s Storage Systems. We don't just offer products; we offer a lifestyle upgrade. Experience the perfect amalgamation of form and function that only Plannco can provide. Say goodbye to clutter and hello to a space that reflects your style and enhances your productivity. Contact us today and let's embark on a journey towards a more organized tomorrow.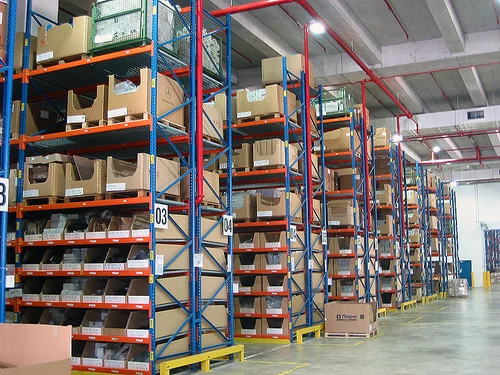 Copyright © 2023 Plannco Steel Product Pvt. Ltd. | All Rights Reserved. | All Rights Reserved.