Customizable and Space-Efficient Storage Solution
Upgrade your firearms storage with Plannco Steel Products Pvt. Ltd.'s cutting-edge Anti Dust Proof Arms Storage Rack. We are counted as one of the sought-after Anti Dust Proof Arms Storage Rack Manufacturers and Suppliers in India. Designed to cater to the needs of firearm enthusiasts, security-conscious homeowners, and professional gun ranges, this rack offers a state-of-the-art solution for safeguarding your valuable firearms. Our rack stands out as a testament to quality craftsmanship and innovative engineering.
Crafted in our state-of-the-art facility in New Delhi, our Anti Dust Proof Arms Storage Rack is the result of years of expertise in steel fabrication. We take pride in being industry leaders, known for delivering top-notch products to our customers. Each rack is meticulously constructed to meet the highest quality standards, ensuring longevity, reliability, and above all, security for your firearms.
Say goodbye to the hassle of constant maintenance. Our Anti Dust Proof Arms Storage Rack employs cutting-edge technology to keep your firearms free from dust and debris. The specially designed seals create an airtight barrier, preventing any foreign particles from entering the storage space. This ensures that your firearms are in pristine condition and ready for use whenever you need these.
We understand that every gun owner has unique requirements. That's why our rack comes with customizable options to suit your specific needs. Whether you have a growing collection or limited space, our racks can be tailored to accommodate any situation. With our Anti Dust Proof Arms Storage Rack, you can maximize your storage capacity while maintaining an organized and clutter-free environment.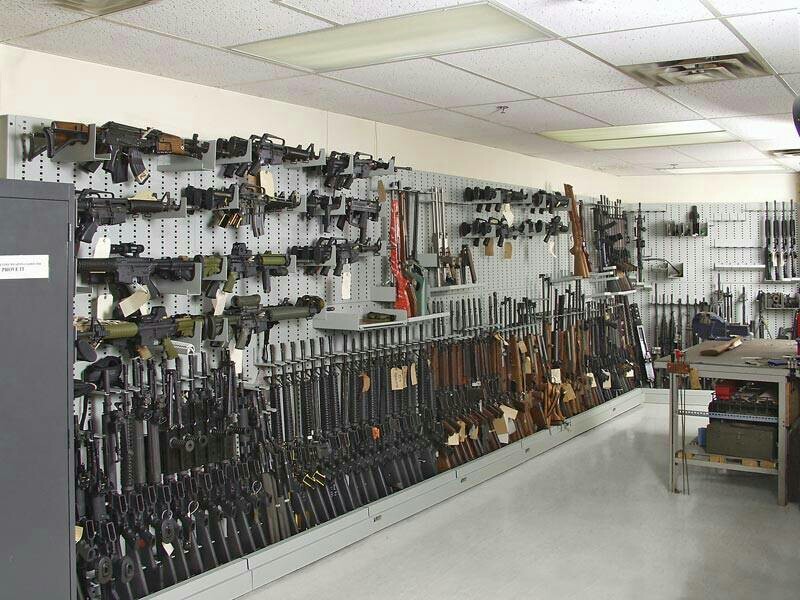 Copyright © 2023 Plannco Steel Product Pvt. Ltd. | All Rights Reserved. | All Rights Reserved.