Sturdy and Versatile Slotted Angle Rack
Plannco Steel Products Pvt. Ltd. stands as a reputable name in the realm of storage solutions. One of our standout offerings is the Slotted Angle Rack, a versatile shelving system that caters to a diverse range of storage needs. The company has also carved a niche as one of the top-notch Slotted Angle Rack Manufacturers and Suppliers in India. Crafted with precision and utilizing high-grade materials, these racks have gained popularity among businesses, industries, and households alike. With a commitment to quality and durability, Plannco's Slotted Angle Racks are engineered to provide efficient and organized storage solutions.
The Slotted Angle Rack from Plannco Steel Products Pvt. Ltd. boasts a range of features that set it apart from conventional storage options. These racks are constructed from robust, cold-rolled steel, ensuring longevity and load-bearing capacity. The unique slotted design allows for easy assembly, making it a versatile and adaptable solution for various spaces. Moreover, the racks can be customized to suit specific requirements, including size, number of shelves, and load capacity. This level of customization ensures that the rack seamlessly integrates into any environment, whether it be a warehouse, retail space, or a personal storage area.
Plannco's Slotted Angle Rack finds extensive applications across industries. In warehouses and manufacturing units, these serve as efficient storage solutions for heavy machinery, tools, and equipment. Retailers appreciate the racks for display capabilities, enhancing product visibility and accessibility. Additionally, households find these invaluable for organizing garages, basements, or even kitchens. The racks' modular design allows for easy expansion or reconfiguration, adapting to evolving storage needs. The galvanized finish provides resistance against corrosion, ensuring a long service life.
Plannco Steel Products Pvt. Ltd. prides itself on delivering quality products. Our Slotted Angle Racks undergo rigorous quality checks to meet industry standards. With a dedicated team of experts, we ensure that each rack is manufactured with precision and attention to detail. The company's customer-centric approach extends to providing excellent after-sales service, including installation support and maintenance guidance. This commitment to quality and customer satisfaction has earned Plannco a reputation as a reliable manufacturer and supplier of Slotted Angle Racks in New Delhi and beyond.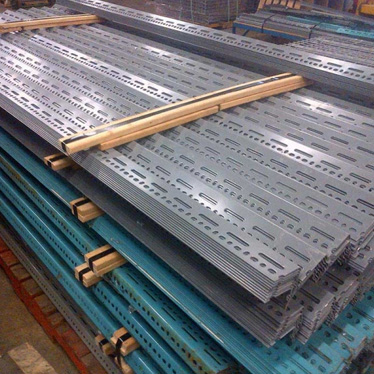 Copyright © 2023 Plannco Steel Product Pvt. Ltd. | All Rights Reserved. | All Rights Reserved.