Easy Assembly, Effortless Maintenance
Discover the epitome of efficiency with Plannco Steel Products Pvt. Ltd.'s Light Duty Storage Rack - a testament to our commitment to quality and innovation. Designed for those seeking practical and space-saving storage solutions, our racks are meticulously crafted to meet the diverse needs of homes, offices, and small businesses alike. As prominent manufacturers and suppliers based in New Delhi, we take pride in delivering products that not only maximize space but also blend seamlessly with any environment.
Our Light Duty Storage Racks are engineered using high-grade steel, ensuring unparalleled durability and longevity. Whether you need to organize your garage, stockroom, or workspace, these racks are up to the task. With adjustable shelves, you have the freedom to customize the rack to accommodate items of various sizes, from small tools to bulkier equipment. The powder-coated finish not only adds a sleek look but also provides an extra layer of protection against corrosion, making these racks a wise investment for the long run.
At Plannco, we understand the value of your time. That's why our Light Duty Storage Racks are designed for hassle-free assembly. The intuitive design ensures that you can set up your storage solution in no time, without the need for specialized tools or expertise. Moreover, our racks are engineered for easy maintenance, allowing you to keep your space organized and clutter-free without the headache of constant upkeep. This means you can focus on what truly matters - be it work, hobbies, or spending quality time with loved ones.
With Plannco Steel Products Pvt. Ltd., you're not just purchasing a storage rack; you're investing in a solution that transforms your space into an organized oasis. Our Light Duty Storage Racks are backed by years of expertise, a dedication to quality, and a customer-centric approach. Join the countless satisfied customers who have experienced the Plannco difference. Contact us today and let our products speak for themselves. Say goodbye to clutter and hello to efficiency with Plannco - where innovation meets storage solutions!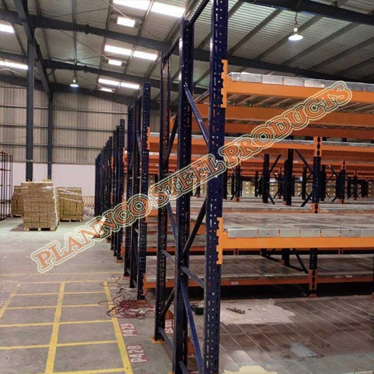 Copyright © 2023 Plannco Steel Product Pvt. Ltd. | All Rights Reserved. | All Rights Reserved.